Thank you for visiting our website and please come back often for updated information!
​
Dobrý den, rád vás vidím! Jsme Nebraska Češi z Lincolnu propagující naše hrdé české dědictví. Podívejte se prosím na naše webové stránky a užijte si vše, co musíme sdílet. Naše stránky pravidelně aktualizujeme. Navštivte nás prosím brzy znovu. Děkuju!

​​​We are the Nebraska Czechs of Lincoln and are One of Twelve chapters that make up Nebraska Czechs Incorporated. For information on meetings, membership and other information about the club, please refer to the tabs on the upper left hand side of this page.
​
​
~ Current News and Upcoming Items of Interest ~
​
​​

* A Legislative Bill was introduced this session that will provide for a Czech Heritage License Plate.
​
On February 24, LB140 had been placed on Select File. This is the 2nd round of debate on the Floor. LB140,
​ did not pass during this year's Legislative session. However, this was the First Session of the 108th Legislature.
The Bill remains in Select File and when the Second Session convenes on January 3, 2024, the Bill will continue
through the Legislative process.
​ ​​
​
​​​​​
*

Nebraska's Honorary Consul, Mila Saskova
-Pierce, leads the
Czech Conversation Club
. It is held on the
third
Tuesday of each month on Zoom. Each meeting has a theme, and participants may practice their
Czech
language skills around that month's topic. Those interested should contact Mila for more information.
*
Our own
Czech/American Reading Circle
meets on Zoom the last Tuesday of each month except
​ December. The 2023 Circle schedule is now available. Please see our Reading Circle page for more.




*

Are you or someone you know interested in becoming a Nebraska Czechs of Lincoln member? ​It's downright
fun, educational and a great way to meet other Czechs-Slovaks! ​Please visit our Membership Page.​​
​
*
Our
next
General Membership Meeting
will be
Friday, December 8, 2023
​at ​Hy-Vee @ 84th & Holdrege.
​Please see
our Meetings Page for further details.​
​​
*
Have a look at our Nebraska Czechs of Lincoln
Monthly and Archived Newsletters
& some other stuff too!
*

​Please take a look at our Links Page for

Links & Information to all things Czech

. A plethora of information
​ is provided for a variety of Czech-Slovak related areas including culture, history, genealogy, travel/tourism,
language, arts, food & drink and a whole lot more!



*

Our Annual Czech Festival is long since over (we are one of the first of the season) as are all other Festivals in
​ Nebraska. For 2024 Festivals, please take a look here: Czech-Slovak Festival and start planning for road trips
​ and attending Festivals further out in the state. Attend them all if you can! Each are unique and loads
​ of fun! If you are looking for Festivals out-of-state, please see our Links Page for a list.
​
​ ​
Thank you to all who came out to our Nebraska Czechs of Lincoln Annual Czech Festival Sunday, May 7, 2023!
We're so happy you could join us! We had a great turnout this year and already making plans for next year.

Our 2022-2023 Lincoln Czech-Slovak Queen is Miss Iva Marie Volfova of Hickman, Nebraska
Our 2023 Lincoln Czech-Slovak Princess is Miss Eizley Martinsen of Hickman, Nebraska​​​
​
​​A special thank you to all of our Sponsors, Contributors, Vendors, Exhibitors, Suppliers and especially our
​ hard-working Volunteers!
Please hop over to our
Festival Page
for pictures from this year's 2023 Festival.​​
​
See you all Next Year!!!
​
*
Explore the Czech Republic...enjoy a walk in Prague
- Christmas tree in Old Town Square is lit...
Video
​
​* Czech Republic news article about Nebraska's Czech Language Studies.... iROZHLAS
​
* Sunday, December 10, at 2 p.m., Dr. Bruce Garver will be presenting a program on
​'

Czech Americans ​in Nebraska

' at the Homestead National Historic Park in Beatrice
in​ the Education Center as part of ​their Winter Festival celebration.​

​​​
~

Important dates in December 2023 ~

​

​​​​​​
Nebraska Czechs of Lincoln | 2023​
​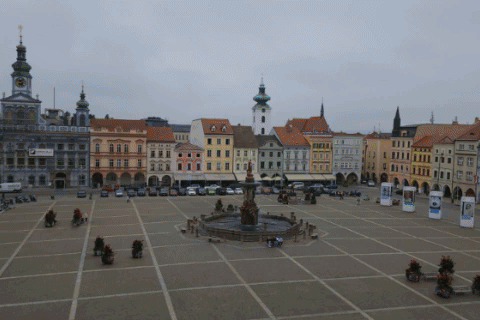 ​*
Donations are appreciated to help support our organization.
Please see details by clicking on the donations link.​
​
Dec 6 - Saint Nicholas Day (Mikuláš)
​​The charming tradition of St. Nicholas begins on the eve of December 5th.
​St. Nicholas (Mikuláš), the Angel (anděl) who represents the Good, and the Devil (čert) representing the Evil. All three characters knock on doors of homes or walk the streets, stopping children and asking them if they were good in the past year. Most kids say yes and sing a song or recite a short poem. They are then rewarded with candy or other treats, which are handed out by the Angel. Bad kids would be put in the Devil's sack and taken to Hell, or would only get a sack of potatoes or coal instead of candy - of course, the trip part does not really happen!
Dec 26 - St. Stephen's Day (Sv. Štěpán)
This 2nd day of Christmas, commemorates the first Christian martyr, St. Stephen. It is a day of rest or den odpočinku. People take a rest from their everyday stresses and worries and spend time with their families. Many pay visits to their relatives and friends, exchanging Christmas gifts and wishing each other Merry Christmas and a Happy New Year. It also includes plentiful tables and families will usually have their favorite food (with lots of Christmas cookies) eaten in excess. The day is celebrated by giving boxes of leftovers to the poor in honor of the generosity of Stephen. "Good King Wenceslas", is a Christmas carol that celebrates Saint Stephen's Day.
Dec 22 - December Solstice (Koleda, or Koliada)


A pre-Christian Slavic festival, marking the winter solstice.
Ancient Slavs believed that during the dark and cold winter, the border between the spiritual and the mortal worlds is the thinnest. The purpose of Koleda was to bring new light to this dark period and prepare for the next year by blessing local households and keeping malevolent spirits away. For this reason, candles and bonfires were lit in preparation for Koleda to help the Winter turn to Spring and symbolize the return of the Sun. This gave the ancient Slavs hope and lifted their spirits during the depressing winter. Koledari, dressed in homemade costumes and wearing otherworldly masks would walk through their village and sing special carols for each house they pass.
Dec 24 - Christmas Eve (Štědrý den)


Štědrý Den, means "Generous Day" in Czech. It has long been a day of abundant feasting, even for poorer families. It is a day to be generous to everyone.
An old tradition is that if you fast on Christmas Eve up until dinner time, you may well see a "vision" of Zlaté prasátko (the golden piglet) on the wall. Such a sight is supposed to bring you good luck. Also, it is thought bad luck to leave anything uneaten on the Christmas dinner table or to be the first one to get up and leave the table after eating. Thus, all traditionally get up simultaneously. Just after dinner is finished but before anyone has left the table yet, a bell will be heard ringing. That is the sign to go open presents brought by "Ježíšek" (Little Jesus), and in many families, to then sing Christmas carols together around the tree. In the Czech Republic, it is Ježíšek who brings the gifts by flying through windows, though Santa Claus is beginning to make his presence felt.
Dec 25 - Christmas Day (Boží hod vánočn "Christmas Feast")
In the Czech Republic, Christmas Eve is the highlight celebrated seasonal event. Christmas Day celebrates the Nativity of Jesus which, according to tradition, took place on December 25th, 1 BC. In the morning, the children are up early playing with the toys they received and so on. And everyone is enjoying themselves, relaxing a little, and then preparing Christmas lunch. Lunchtime feasts with family are typical for the two days following Christmas Eve. Often, roast goose or duck, accompanied by dumplings and cabbage are served as a way to continue the celebrations. Many folks, beginning to feel the effects of overeating, will seek time to go for a walk and perhaps visit Nativity scenes, Christmas markets or open air museums. Ice skating is a popular pastime for families needing a break from eating.

​

Wishing you and your family a wonderful Christmas season and a most Happy New Year!


​