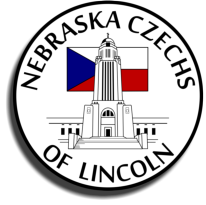 Congratulations!
​
​Nebraska Czechs crown their 55th Czech-Slovak Queen, Miranda Zitek, as the 2016 Miss Nebraska Czech-Slovak Queen. 2016—The Nebraska Czechs, Inc. are excited to introduce to you the 2016 Miss Nebraska Czech-Slovak Queen, Miranda Zitek, who represented the
Nebraska Czechs of the Lincoln Chapter
at the 54th Annual Miss Nebraska Czech-Slovak Queen Pageant in Clarkson, Nebraska on June 25, 2016.

Ms. Zitek also won the Private Interview, Talent, Heritage Award and Ms. Congeniality. For
her talent, she sang the Homecoming Waltz in English & Czech.

​​For more pictures and information, visit the Royalty section.

Vítáme Vás! Thank you for visiting our website. Plans for 2018-2019 are being developed.
See the Meetings section for current information on our organizations meetings.

​​Please come back and visit often!